The Best Print Services in Miami | Miami Flyers
This entry was posted on January 18, 2017 by Miamiflyers.
Since we expanded from our early days of custom graphic design, our simple goal has been to provide the best print services in Miami.  We have always wanted to exceed the expectations of our customers on every job, whether it is a single sign or a complete marketing package.  Our commitment to this goal has allowed our business to grow beyond the Miami area and we can now offer our services to anyone in the country.
Extensive Array of Print Services
We have always ventured to meet the print services needs of our clients and that has led us to offer an extensive array of general services.  Whether you are looking for professional and impressive business cards or you need large scale signs and banners, we can handle of all those jobs in a timely manner.  You can see a complete list of our services with great examples of each on our services page.
Personalized Design Services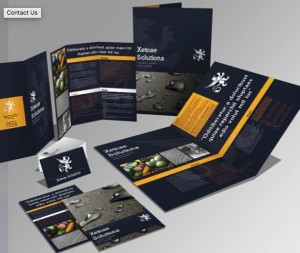 Our company started as a custom graphic design firm and those roots still guide our business.  We can handle the design needs for any project from start to finish so that your company presents a professional and clean look in every piece of marketing material.  Even if you are simply starting with an idea of how you would like to market your business, we can take that idea and turn it into a finished product that will drive new customers and clients.
Request Free Samples
At Miami Flyers, we take pride in our work and we are always happy to send you a free sample packet of our print services.  Simply let us know where to send them and we can ship out sample business cards, postcards, brochures and invitations.  This will allow you to see, touch and feel the quality of the work that we will provide to your business.
We Support Local Businesses
Since we started in Miami and we are still based here, our company has always offered special rates to local businesses.  If you need print services in Miami and the surrounding areas, reach out to us to get a break down of our local rates.
New Customer Discount
To make it even easier for someone to trust us with a new print services job, we offer a 10% discount on your first order.  We believe in the quality of our work and we are willing to offer this discount to show you that we are willing to earn your business for all your custom printing jobs.
Convenient Shipping Options
You can see our complete production schedule so that know that we can meet your deadlines.  Once your print job is finished, we can ship it out with FedEx or UPS and we can use any of their expedited options if necessary.  If there are any questions or concerns about the production and shipping schedule, we encourage you to call us at 800-493-5937 or email us at sales@miamiflyers.com.  We'll be able to confirm all the details before starting any project so that you know your marketing materials will be there when you need them.